Protect Your Engine with Victor Reinz Quality.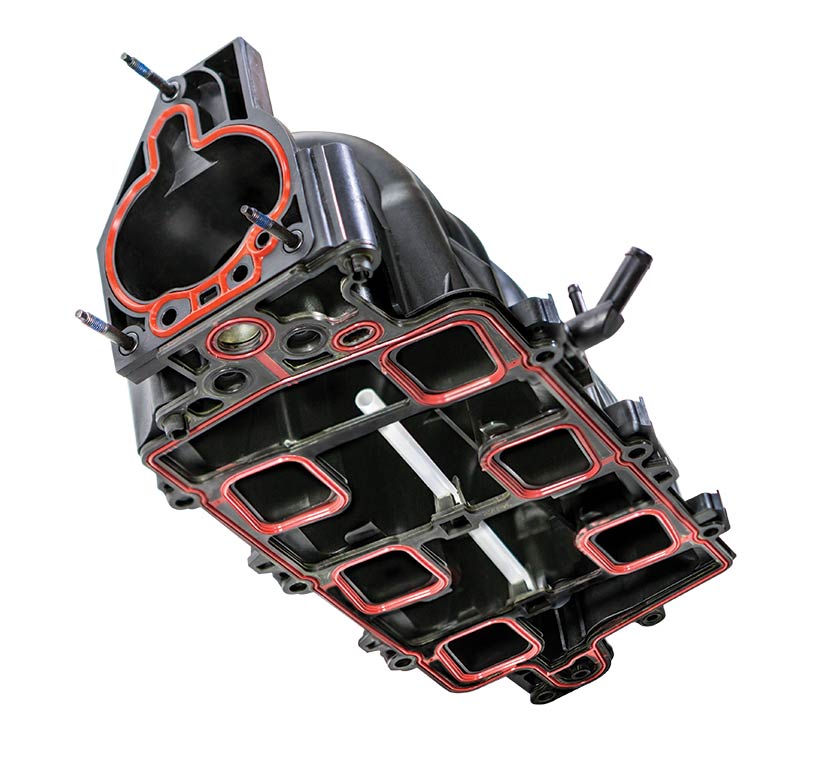 For over twenty-five years, OE manufacturers have been installing plastic (high temperature nylon polymer) intake manifolds at the factory to save weight and improve fuel economy. Although generally successful, some of the highest production engines, especially in severe duty service, began to experience manifold warpage or other types of deterioration. Victor Reinz manifold designs meet or often exceed the OE manifold durability by adding features whose need was determined by years of vehicle operation in the field.
Innovative Design Built into Every Intake Manifold.
A perfect example is Victor Reinz MN1000 for 1995-2005 GM 3.8L V6 VIN K Engines. The plastic manifold exhaust gas recirculation (EGR) passage is lined with a stainless steel sleeve, in addition to steel EGR transfer tubes with reduced OD. You get two layers of steel isolation, and an air gap between them, so that hot EGR gases never come near the plastic manifold. That's how Victor Reinz intake manifolds prevent EGR burn-through in the coolant passage—and help you avoid engine damage. Other features:
Increased wall thickness in the coolant passages

Eliminating weak areas and preventing coolant leaks

Increased bolt column size

Providing improved bolt torque retention

Increased runner insert surface area

Improving sealing of the mounting gasket

Lower manifold cooler plate gasket

Helping you avoid double work when needed
For added convenience, Victor Reinz MN1000 intake manifold kit include two O-rings, PCV valve, PCV spring and plastic cap, saving you time and ensuring a better installation.
Trust the Brand that Seals OE Manifolds: Victor Reinz.
Victor Reinz intake manifold gaskets are often the first choice of OE manufacturers – so we know exactly how the features, on the manifold itself, affect lifespan and secure intake sealing in vehicles on the road.  Victor Reinz manifolds are part of a full line of products backed by Dana, one of the most trusted names in automotive, commercial, and off-highway products.