Protecting the Life of Your Engine
PROBLEM
Valve seat breakage is common in certain rebuilt or remanufactured FCA V6 and V8 engines; the resulting debris can lodge in the intake manifold, and then cause severe damage if it reenters the combustion chamber.
SOLUTION
The MaxDry MeshGuard™ from Victor Reinz® helps increase engine lifespan by filtering out valve seat debris, preventing it from reentering the combustion chamber with one-of-a-kind screen barriers.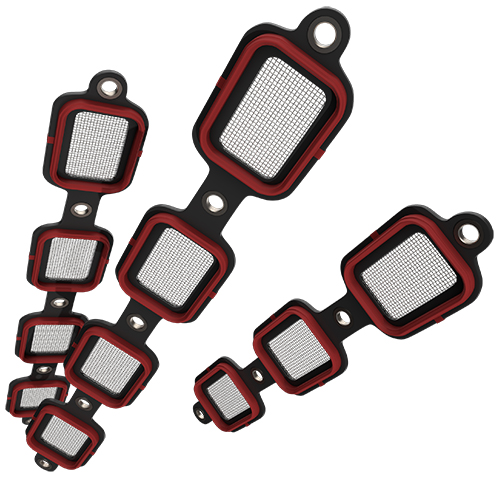 Victor Reinz® developed the MaxDry MeshGuard™ to maximize the lifespan of repaired or remanufactured FCA V6 and V8 engines. These popular engines are found in late model Chrysler, Dodge/Ram, and Jeep vehicles.
Unique Advantages of MaxDry MeshGuard
The MaxDry MeshGuard provides maximum sealing ability and safeguards engine cylinders from damage. Major damage can result after a valve seat disintegrates, and then debris gets back into the intake manifold or elsewhere following engine repair. The proprietary screen barriers of MaxDry MeshGuard filter out this debris, protecting the engine and ultimately increasing its lifespan.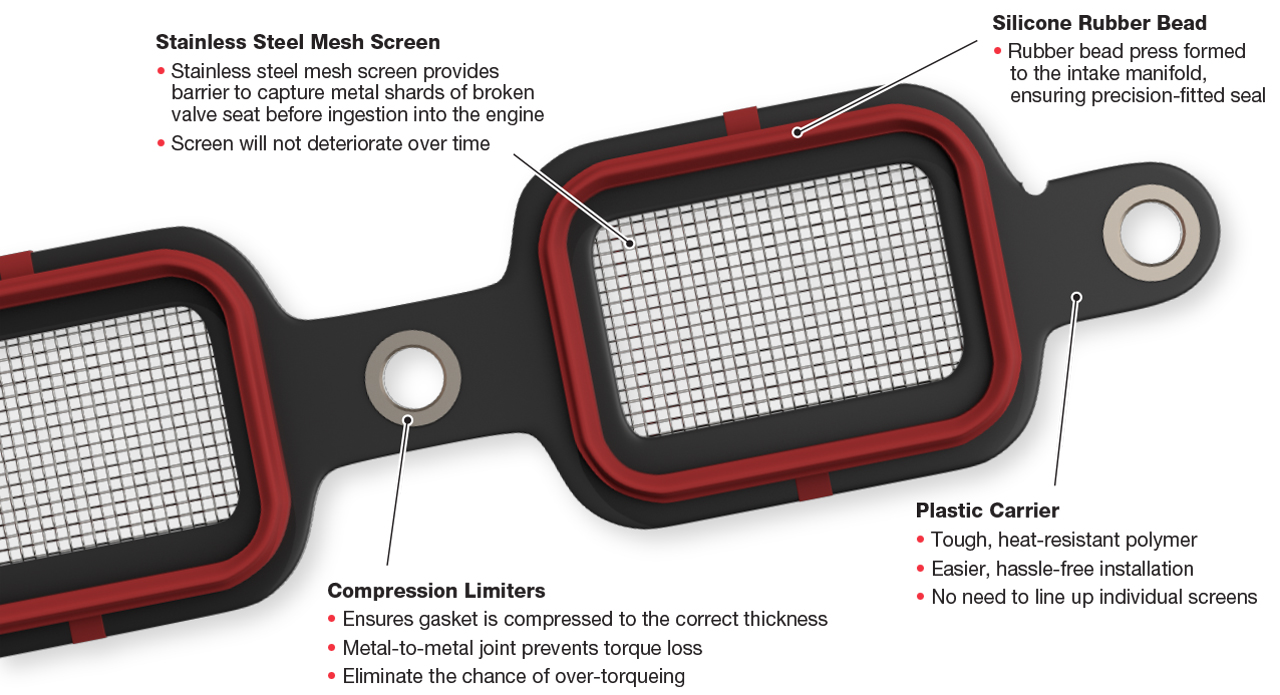 Victor Reinz® MaxDry MeshGuard™ Intake Gaskets for Chrysler, Dodge, Ram, and Jeep 3.7L and 4.7L
| Make | Application | Cyl. | Liters (L) | Years | Victor Reinz Part # | Manifold Gasket Set |
| --- | --- | --- | --- | --- | --- | --- |
| Chrysler, Dodge, Jeep, RAM | Car & Truck | V6 | 3.7L (226 CID) | 2002-2009 | 11-10689-01 | |
| Chrysler, Dodge, Jeep, RAM | Car & Truck | V8 | 4.7L (285/286 CID) | 1999-2007 | 11-10690-01 | |
Check out our streamlined ecommerce and parts locator platform DanaAftermarket.com, or visit one of our Distribution Partners below.