Thermostat, Coolant Outlet, and Water Pump Gaskets with Excellent Sealing Capabilities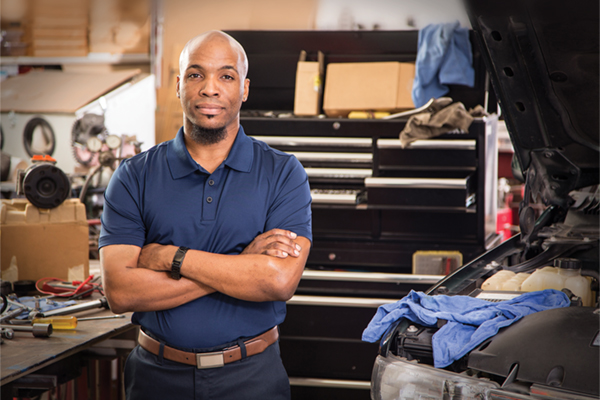 As the seasons change, the stresses and requirements placed on a vehicle change as well. You can maximize the lifespan of a vehicle and support dependable performance by ensuring that seasonal maintenance tasks are fulfilled throughout the year. When taking the time and effort to complete seasonal or interval gasket-related vehicle maintenance, you can be confident that gaskets from Victor Reinz® offer reliable, long-lasting sealing that's OE quality or better.
Many manufacturers recommend a "30-60-90 schedule," which refers to inspecting and/or replacing certain items at intervals of 30,000, 60,000, and 90,000 miles. Don't let real-life obligations get sideswiped by poor vehicle care: keep maintenance up to date, so the car is the last thing you or your customers need to worry about.
Victor Reinz Thermostat Gaskets and Coolant Outlet Gaskets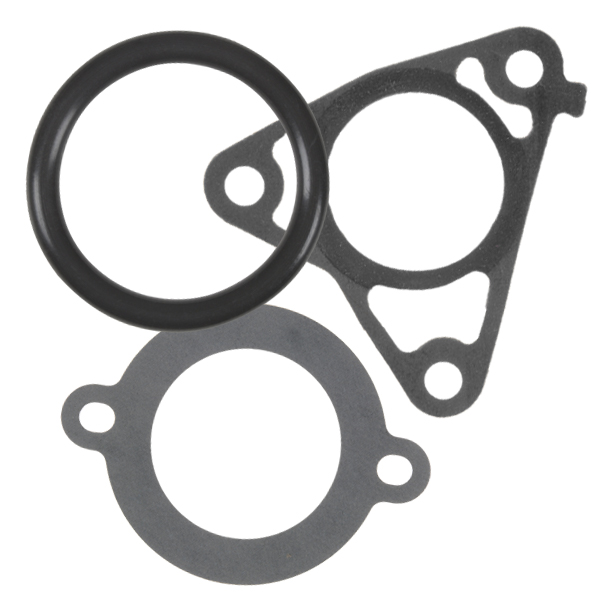 Overheating can lead to disastrous damage in any engine—and it is most often caused by a coolant leak. Coolant leaks around the thermostat housing due to a worn-out thermostat gasket are common, so regular inspection is crucial. It's a good idea to replace coolant at 60,000 miles, and to check gaskets for wear and flush the entire cooling system in the process. If a flawed, leaky gasket is identified, it must be replaced immediately.
Victor Reinz thermostat gaskets and coolant outlet gaskets guard against future coolant leaks.
Excellent heat resistance
High quality materials that resist deformation
Direct fit
2-bead flange
Victor Reinz Water Pump Gaskets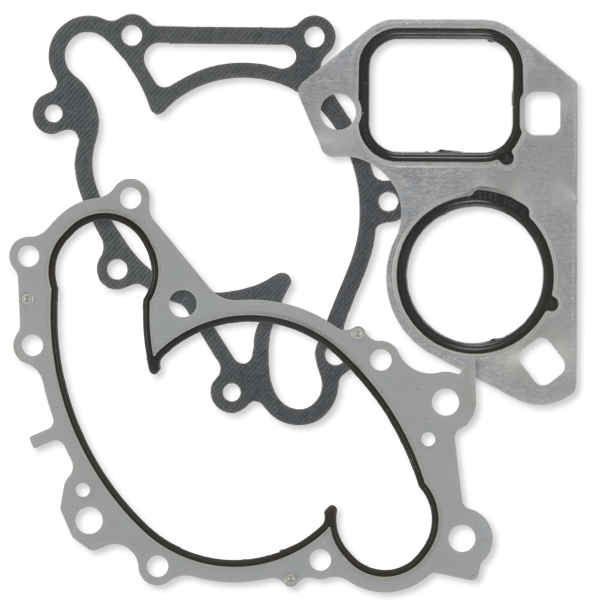 Installed between the water pump and the engine block, a water pump gasket prevents coolant leaks by sealing the water pump opening. During the recommended 60,000-mile coolant flush and replacement, ensure that this gasket is checked for leaks.
Available for a wide range of applications, Victor Reinz water pump gaskets are precisely manufactured for the sealing repair environment.
Meet or exceed OEMs specifications
Application-specific construction
Engineering-approved for fit, form, and function
Trust Victor Reinz Gaskets for Leak Repair and Interval Maintenance
While the intervals above are good guidelines to keep in mind, the precise maintenance schedule will vary by vehicle manufacturer and operating environment. Choose Victor Reinz gaskets for regular maintenance and leak repair to avoid coolant leaks.
Check out our streamlined ecommerce and parts locator platform DanaAftermarket.com, or visit one of our Distribution Partners below.