Globally Trusted, Available Worldwide
PROBLEM
Typical RTV sealants for gaps up to 0.15 mm don't hold up in high-heat environments, and they can break down quickly if exposed to internal combustion fuels, diesel fuels, and other liquids.
SOLUTION
Victor Reinz® Reinzosil® is thermally stable from -55°F/-48°C to 480°F/250°C. Easy to apply and fast-curing, it is a dependably durable sealant that's also suitable for uneven and rough surfaces.
Victor Reinz® Reinzosil® is a permanently elastic, universal silicone sealing compound with excellent resistance to fluids and extreme temperatures. Its durability, flexibility, and versatility make it a favorite among import car repair specialists. Reinzosil is an RTV sealant of choice in Europe; now, Victor Reinz brings this exceptional, in-demand product to the North American aftermarket.
Unlike the competition, Reinzosil will not shrink or lose weight in high-heat environments. This quick-curing sealer boasts superior resistance under load, even at high temperatures.
Reinzosil is available in 70 ml tubes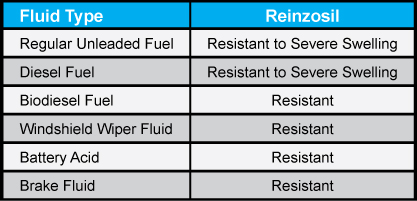 Reinzosil Features
Resistant to temperatures from -55°F to 480°F (-50°C to 250°C), and briefly up to 570°F (300°C)
Excellent resistance to fluids, including mineral oils and synthetic oils, lubricants, petrol, diesel oil, greases, water, and detergents
No corrosion
Fast curing
Will not harm oxygen sensors
Sealing gap > 0.15 mm
Test After Test Reveals Reinzosil as the Premium Choice
Significantly less weight-loss after exposure to 515°F (270°C) vs. standard silicon
After 500+ hours high-temperature storage (480°F/250°C), Reinzosil remains pliable and maintains shape while the competition becomes brittle and disintegrates
Thermogravimetric analysis shows a competitive product decomposing at 230°F (110°C); Reinzosil decomposition began at 750°F (400°C)
Competitive sealants are shown to corrode brass surfaces with acetic sealants, while neutral-curing Reinzosil shows no corrosion
Reinzosil Applications
Two-dimensional flat surfaces where there is a sealing gap, such as gasket intersections
Components originally sealed with RTV (room temperature vulcanizing silicone) by the manufacturer, including intake manifolds, valve covers, and oil pans
Check out our streamlined ecommerce and parts locator platform DanaAftermarket.com, or visit one of our Distribution Partners below.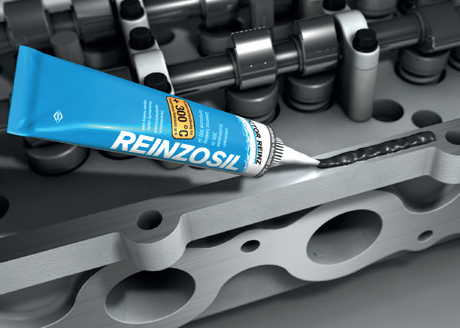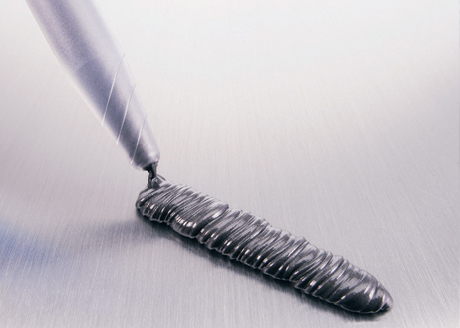 Images are shown for illustration purposes only. Actual product may vary.